Wigan 2-2 Barnsley [Barnsley win 4-2 on pens]: Two Out of Three Paint Bad
Oh, it's serious stuff. When a mere midweek messabout is promoted to Saturday status, that poxy little paint pot cup becomes a tremendous technicolour trophy of considerable size. Quite literally – standing next to the hallowed John Stones Paint Trophy in the Supporters Club this afternoon, you realised the true scale of this thing. No wonder you weren't allowed to lift it, because not even Arnold Schwarzenegger at his steroid-powered peak could even attempt to do so!
However you view the JSPT, its constituent ties are an escape from the insanity that is Skynet League One. On noticing that bottom-of-the-table Barnsley have scored more than league leaders Burton, at least five chairmen phoned George Graham to see if he's available for a return to management. Ahh, who the heck needs goals when we have matchday minutiae such as centre circle punch-ups and concourse Christmas decorations to fill our virtual newsprint?
It paint what you do…
Cup ties are like a magical mystery meat in that everyone feels obliged to act differently than they would on a regular league match day. And unlike your run-of-the-mill school canteen beefporkchicken (could be any or indeed all of 'em, you just don't know!), they are much spicier for it – certainly, today's contest was a fine meaty specimen of wholesome British cup football.
I mean, referee Keith Hill *could* have awarded Andy Kellett the third minute penalty all rule books regard as an infringement, but that would have been far too predictable. Cue 90+ further minutes of Darren Deadman-esque 'I'm gonna pretend I didn't see that' refereeing, much to the utter disgust of 1,000 rightly aggrieved Barnsleymen. A 'cup tie' performance fit for the pages of those home-made comics they were flogging at Wigan Comic Con today (did ya see Batman in the Champs Bar?!).
From that moment, the opposition half became too crowded for the Latics' intricate passing exercises. They tested the elasticity of Barnsley's defence, but not keeper Adam Davies – Jacobs' wayward helium-filled non-shot represented their best effort of a stodgy 45 minutes.
By contrast, the Tykes were lively in the final third and hoodwinked a butterfingered Jussi Jääskeläinen on three separate occasions. As it stood, however, only Adam Hammill's expertly dispatched curler separated the sides at half time – Wigan were still in the tie, somehow.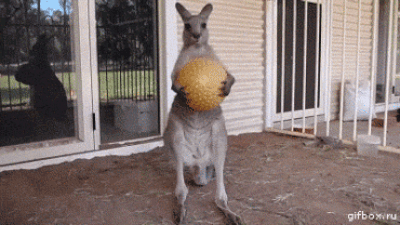 Not again, Jussi!
Paint that a kick in the head
When Yanic Wildschut appeared for the start of the second period, comic book magic (as opposed to comedy) was in the offing. Kellett, who benefited greatly from being switched to left wing back, atoned for his eminently forgettable half of football by finding the tenacious Dutchman marauding his way to the byline. Two tidy touches later and Will Grigg had beaten Davies at his near post for a shock equaliser. Dang, that Yanic is good.
But the visitors never once lost a shred of confidence, breaking with four or five men with pleasing regularity. Hence, when one Barnsley man squeezed a fisted save from Jussi, another was present to calmly head the follow-up into a rapturous North Stand's net. Ivan Toney was the man in the right place to do so, though it could easily have been one of half a dozen predatory terriers. Er, I mean Tykes.
Paint dead yet
In the previously acknowledged contrarian spirit of such cup ties, Gary Caldwell felt obliged to shift Wildschut to the right wing for fifteen agonising minutes of largely fruitless forward play. Is it any coincidence that as soon as he moved back, sub Craig Davies fed Grigg for a mirror image of the first goal? Methinks not – Graham Barrow certainly scribbled something in his copy book at this point, and I don't think it was 'get fags and a copy of Escort from the corner shop'.
With that effort, Latics had made it through to penalties (remember, there is no extra time in the JSPT) against all odds. Except not, because they were heavy pre-match favourites with the bookies. But they definitely were not in a great position to win this shootout, especially after ex-Tyke Davies cleared the bar with his team's second spot-kick. Which, may I add, delighted a great many Barnsleyites!
And the North Standers were beside themselves with sheer joy when David Perkins, also formerly of the Barnsley parish, fluffed his shot into Adam Davies' gracious gloves. This pulsating tie had been won, or rather lost, in the mind – the psychological cocktail of 1,000 jeering fans representing the club you once called home is indeed potent. And they say fans don't make a difference!
Say it paint so!
In the unforgiving world of professional football, you seldom receive what you deserve. But since normal rules do not apply in the JSPT, Barnsley were thankfully awarded a richly earned passage to the Northern Area Final, and the East Stand Massive can have no complaints. About the result, anyway – tactics may be open for discussion/criticism/smacking with a wet towel.
Meh, we don't need to win the trophy – we have it in our Supporters Club already! Wait, er, where's it gone? Hey, did anyone move the John Stones Paint trophy from the bar…? Oh no, that Dalek from the Robin Park Arena must have taken it back to his home planet! Mavis, fetch that space rocket from the broom cupboard…
Second opinion